NEW! The only extra large waterproof bike pannier with wheels!
INTRODUCTION OFFER: 96.80 EURO  (=25% REDUCTION, NORMAL PRICE 129 EURO)
YOU CAN ORDER IT HERE
With the B3 Bag, Big Bright Bag, you can carrying your stuff worry free whereever you want to go. Safe, dry and with a minimum of effort because of the wheels, trolley and easy handles.
Order B3bag >>   Nederlandse info >>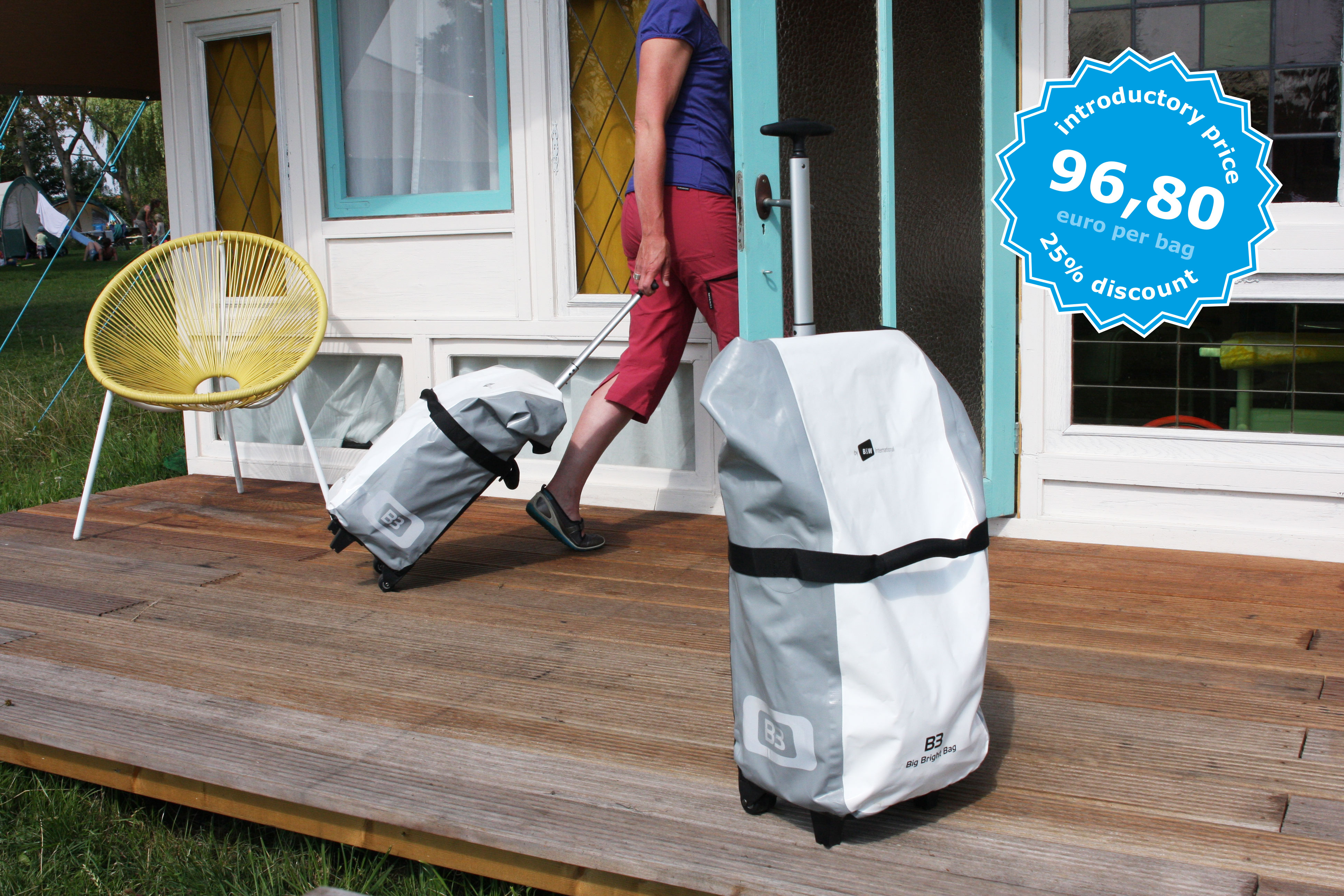 Benefits
Big and bright bike bag with trolley system as ideal companion for shopping and travelling
2 Free running wheels
2 Ergonomically placed handle grips and vario hooks make it easy to place and release the bag
Can be installed together with a child seat on your bike
Bag made of tough and durable material
Waterproof
Available colors: grey | bright white, grey | sky blue, grey | red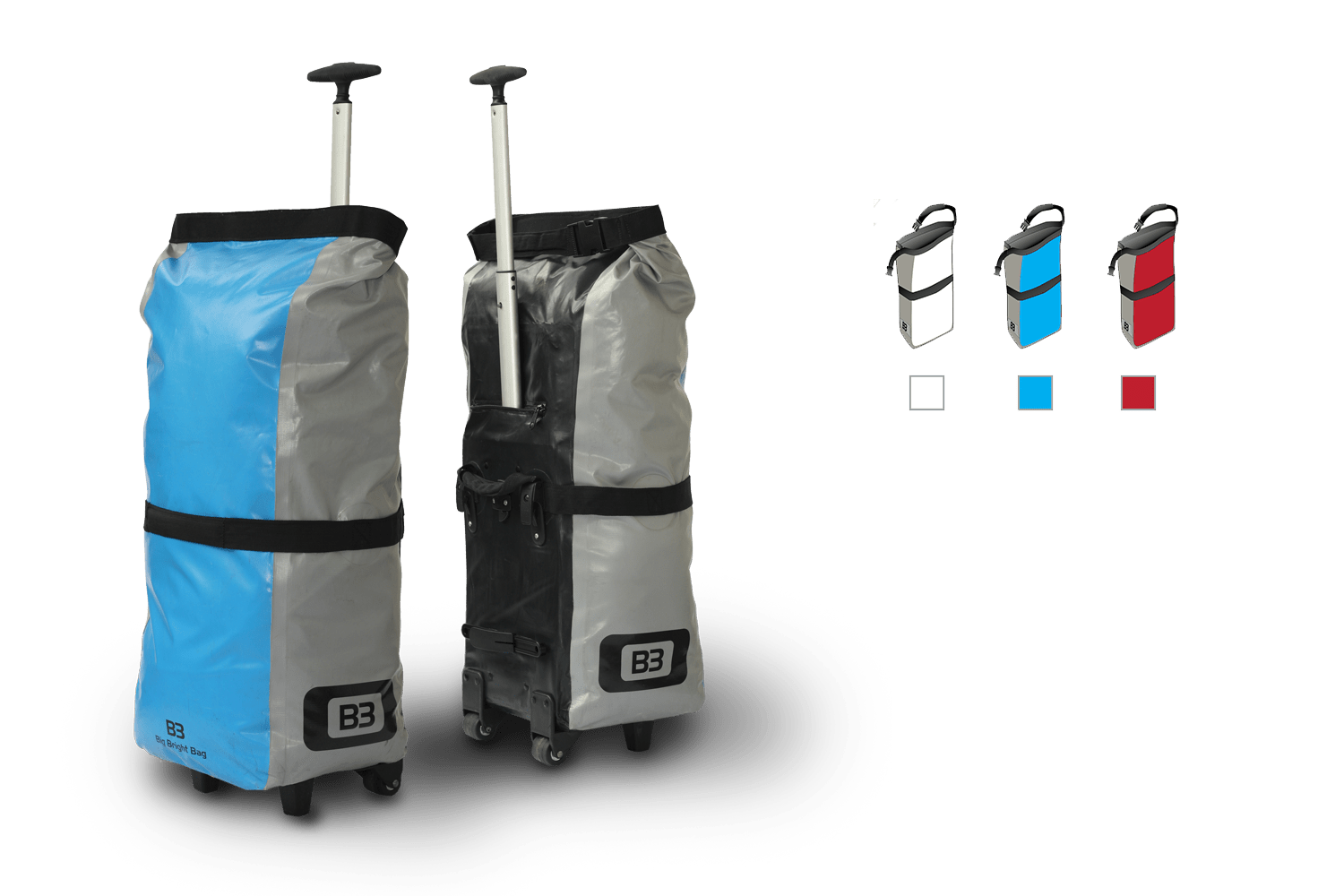 Specifications
Size (l x h x d): 29 x 70 x 22 cm
Volume: max 44,6 l
Weight: 1,98 kg
Payload: 15 kg
INTRODUCTION OFFER: 96.80 EURO  (=25% REDUCTION, NORMAL PRICE 129 EURO)
YOU CAN ORDER IT HERE
INFORMATION ENGLISH
Flyer B3Bag – UK >>       Manual >>       Order B3bag >>
INFORMATION DUTCH
Flyer B3Bag – NL >>       Handleiding >>       Bestel B3bag >>